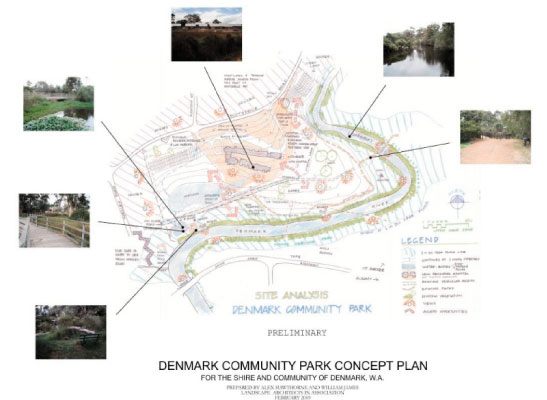 Community Consultation
Providing a forum to listen to residents' opinions of public land is a very beneficial to the design process for many reasons.
It cultivates a greater sense of stewardship, nurtures community spirit and these can foster an improved outcome for all parties.
I worked collaboratively on the Kwoorabup Park Masterplan in Denmark W.A. together with Bill James Landscape Architects and Nicole Siemon and Associates. We were not involved in the subsequent detail design, but this was beautifully realized with a wonderful adventure playground and interactive musical sculpture.
It's well worth a visit if you find yourself in Denmark with time to spare……