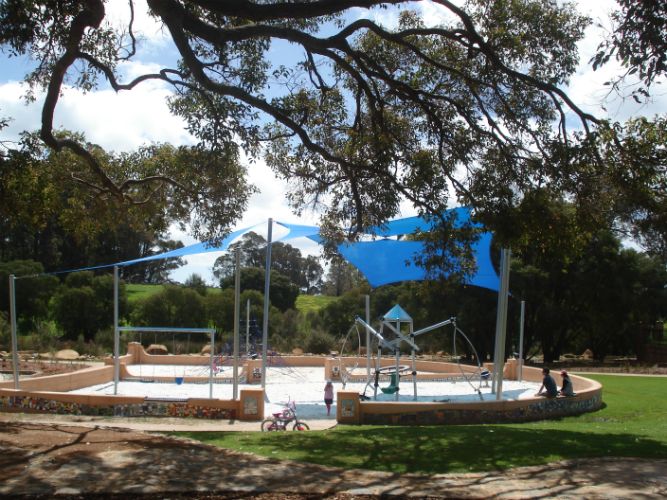 Playgrounds – Rapid's Landing Residential Estate
The playground at Rapid's Landing was designed to inspire interest and joy before anyone even stared using the play equipment. I asked the local children from Margaret River Primary School to be part of the creative process of designing the playground by painting tiles showing endemic fauna and flora, which they did whole-heartedly and imaginatively.
Over three hundred tiles were produced and were recessed into the curved rammed-earth walls to provide a smooth finish and were surrounded by colourful mosaics in a wave pattern. To continue this joyful theme, sculptures of wrens, ducks and owls were placed on the piers, as if they had just flown down and landed on the walls, creating a sense of fun and lyrical spontaneity.
The Play-right equipment delivers a diversity of play opportunities for a range of ages from toddlers up to teenagers, (re-dressing the standard that the latter group are often overlooked in the provision of age-appropriate equipment). The playground has proven popular not only as a local, but also, as a regional resource.
Project: Rapid's Landing Residential Estate, Margaret River, W.A.
Client: The Lester Group
Date: Design 2006- 2007, Construction 2008-2009